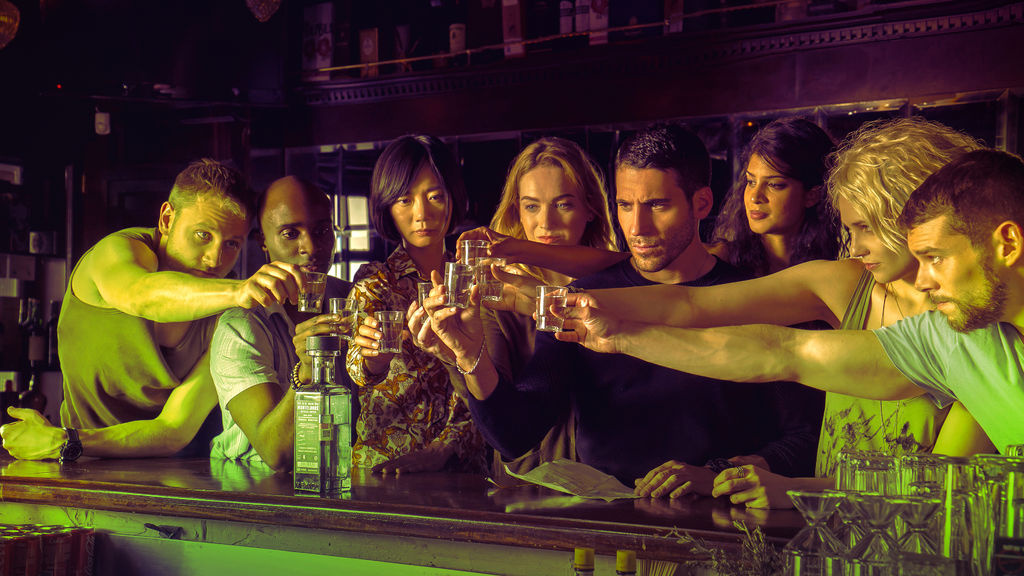 Celebrating 24 years of making dynamic and entertaining films and television series with a difference!
Founded in 1999 by Alex Boden and Susan Jacobson, Pistachio Pictures is an award-winning UK Film and TV Production Company operating in London and, increasingly, internationally. Our focus is on working with the very best directing talent worldwide, to develop and produce English and foreign language feature films and television dramas with commercial potential and a clearly defined audience. In addition to being experienced Producers and Co-producers, we provide Executive Producer as well as creative and financial consulting services in both film and television. We are also members of BAFTA, The Producers Guild of America, The Production Guild of Great Britain, and the European Film Academy.
Recent credits include: the HBO Max crime drama series TOKYO VICE, from Tony Award-winning playwright J.T. Rogers; Terence Malick's upcoming Biblical feature film THE WAY OF THE WIND; Netflix fantasy/ adventure series CURSED, a re-imagining of the Arthurian legend co-created by Frank Miller/ Tom Wheeler, the Wachowski's groundbreaking Netflix Original Series SENSE8; the Scandinavian noir film trilogy INTRIGO, the award winning documentary PULP: A FILM ABOUT LIFE, DEATH, AND SUPERMARKETS, and Susan Jacobson's THE HOLDING.
A selection of further credits includes CLOUD ATLAS starring Halle Berry and Tom Hanks; Ed Zwick's DEFIANCE; COLLABORATOR starring Olivia Williams; and A HOLOGRAM FOR THE KING directed by Tom Tykwer and starring Tom Hanks. We have also worked on David Ayer's FURY, George Clooney's WW2 drama THE MONUMENTS MEN, and Roland Emmerich's Elizabethan thriller ANONYMOUS.
We enjoy and are proud to work with partners including Warners, Sony, Paramount, Lionsgate, the BBC, BFI, BAFTA, Channel 4, ARTE, British Film Council, Sundance Channel, Relativity Media, Netflix, HBO, HBO Max, Freemantle, Creative Scotland, Screen Yorkshire and Altitude Film Sales as well as iTunes and Amazon, where all our films are available for download.